Next Thursday, AS and A level results are released. If you're counting down the days, here is an update on some of the issues that have arisen over the summer, and a few things to bear in mind when results come out.
Our over-riding aim in overseeing the summer exam season is making sure that students are treated fairly. We want to make sure that the results they get fairly reflect their performance on the assessments, and that it's no easier or harder to get a grade this year compared to last year, or with one exam board compared to another.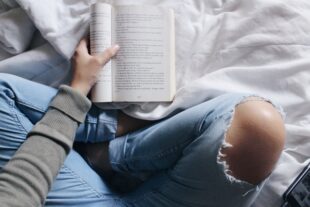 A level maths security breach
The irresponsible actions of one centre this summer led to the breach of one of Pearson's A level maths papers. Since then, we have closely monitored Pearson's investigation and its approach to awarding the qualification this summer. The security breach itself is now the subject of a police investigation and arrests have been made, but our focus has been on making sure the maths results are as fair as possible for students.
Pearson has been looking closely at student performance on the maths papers, to identify any students whose performance is unusual or unexpected. They have also investigated the evidence that was passed to them about individuals who might have seen the papers. In the case of the two blacked out questions from paper 3 that were seen on social media, their senior examiners have reviewed every response to those questions, to identify malpractice. Currently there are 78 students whose results are being withheld while Pearson continue their investigations.
Pearson has carried out extensive analysis on a wide range of sources of evidence to come to a decision which is fairest to students. It has balanced the risk that some students may have been advantaged by the leak of these two questions against any disadvantage caused to students who spent time and energy answering them. On the basis of the evidence Pearson gathered and the analysis it conducted, they have decided not to discount those questions, and we are satisfied they have reached a reasonable conclusion.
Maintaining standards
We've already started to see speculation about whether results will be up or down this year. Please remember that this is just speculation. We have overseen the awards in every AS and A level, as we do every year, to make sure that standards are maintained and that the outcomes are fair to students. This includes making sure that exam boards set grade boundaries appropriately based on the demands of individual papers. If this year's papers in a subject are more demanding, then grade boundaries will tend to be lower, and if papers are more accessible, then grade boundaries will tend to be higher.  Inevitably results in individual subjects will not be identical at each grade every year, reflecting small changes in the ability of students, the number of entries and a range of other factors. These can mean overall results might be up or down a little from one year to the next, but it's important not to draw too many conclusions from such movements given they reflect the accumulation of hundreds of awarding committee decisions.
Reviews of marking
Exam boards have processes in place to make sure examiners are marking to the agreed standards. In fact, the consistency of marking in England compares well with that seen internationally. However, with the millions of individual responses to be marked, occasionally errors can slip through. If schools/colleges think there has been a marking error, they can request a review of marking, and another examiner will check whether any errors were made in the original marking. If any errors were made, no matter how large or small, then the mark and, if appropriate, the grade will be changed.
To all those students awaiting results next week, I do hope your results are what you were hoping for. And if they are not, then please remember there is a wealth of advice available from teachers, parents and others about the different options that are open to you. We'll be publishing more advice for students next week and there is also a Department for Education's helpline on 0800 100 900.