GCSE and A level results are published by exam boards in August each year. In total around 6 million certificates are issued to students, for around 700 qualifications in England. Many people are interested in the national picture, or results from a limited number of subjects. But we collect a very rich set of data from exam boards, and make it easy for those who want more fine-grained information to be able to access it through a range of interactive visualisations.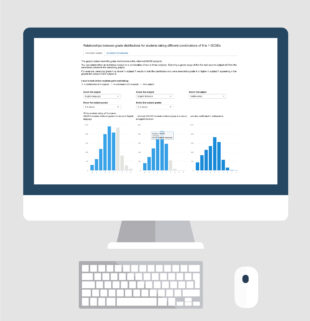 Our interactive apps include:
over time results for GCSE and A level subjects
a map of results by county for a range of subjects
graphs that show the extent of variation in the results of individual schools and colleges over time
You will be able to explore the interactive graphs using the 2019 GCSE and A level results data from the morning the results are issued.
We've produced a short film that explores some of the apps that we have available.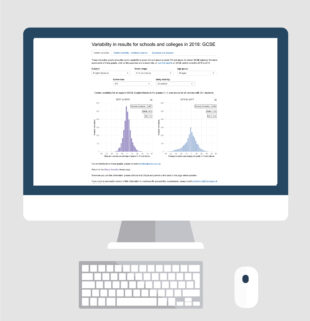 You can view all our interactive charts at Ofqual's analytics page. And if you have any questions about our apps, please contact us at data.analytics@ofqual.gov.uk.