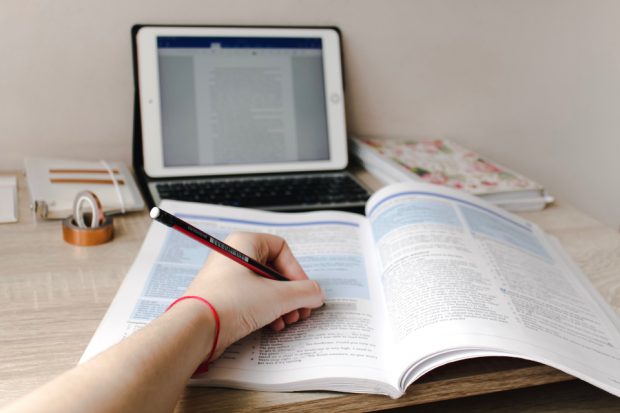 The last A level exams took place last week, and there are just under six weeks to go until results are issued on 15 August. That might seem a long time if you're waiting for results but there is a lot for exam boards and their examiners to do. Last year 1.3 million students took around 1700 different GCSE, AS and A level exams and we expect this year's figures to be similar. Students generated 14.7 million scripts and exam boards issued over 6 million certificates. So what happens between now and results?
Marking
Marking started back in May, after the first exams were taken, and it will continue for some papers until the end of July. In order to mark those 14.7 million scripts, exam boards fill about 63,000 examiner roles each year. Some mark on several papers but even so we estimate that there are at least 50,000 individuals marking each summer. So who are they? Last year we surveyed the examiner workforce to find out how long they've been examining and what motivates them to do it.
As you might expect, the vast majority (over 99%) have teaching experience. Around three-quarters are currently teaching, while others are retired. On average they've had 19 years' teaching experience and 10 years' examining experience.
We asked what motivated them to start examining. For two-thirds of examiners, they wanted to support and develop their teaching, to help them better prepare their students or to learn more about the specifications they were teaching. Generally, they felt very positive about marking: over 90% felt they had sufficient support and training to mark.
And they take their role very seriously: 90% were proud to be examiners. They told us that the greatest pressure came from knowing that what they do affects the futures of the students whose work they mark.
Setting grade boundaries
Once marking is nearly complete, exam boards will convene their senior examiners to make recommendations about where to set the grade boundaries. Grade boundaries are never set in advance of exams being taken. It is impossible to judge precisely how difficult a paper will be compared to previous papers or sample papers. So exam boards wait until marking is almost complete. They can then see how difficult the paper was, as well as looking at how difficult particular questions were, compared to previous years, and take everything into account when setting grade boundaries.
As always, the senior examiners will be guided by statistics, including predictions based on prior attainment. This helps them maintain consistent standards over time, and also helps us make sure that individual exam boards' standards in a subject are aligned, so that it's not easier to get a grade A in, say, A level biology with one board than with another. There's more detail on that here.
As usual, we'll be reviewing the outcomes from all the GCSE, AS and A level awards to make sure they are in line with our expectations, and we'll observe some award meetings. We always look very closely at qualifications where particular issues have arisen each year. In these cases we'll scrutinise the analysis that exam boards are doing to minimise any advantage or disadvantage to students.
As we head towards results in August, we will continue to monitor closely the work of the exam boards – marking progress and awarding – so that the results issued in August are fair for all students.