For many years there has been a November GCSE series which provides an opportunity for students to resit English language and maths. It's mainly for students who didn't get the results they were aiming for previously, and it is only available to those aged 16 or more at the start of the school year. It's important that it is no easier or harder to achieve a particular grade in November as it is in the summer series, so that the awards are fair to all students, as well as making sure that individual exam boards' standards are aligned. Exam boards use a number of different sources of evidence to achieve these aims.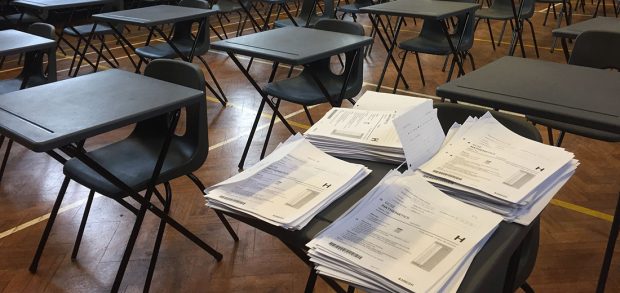 In the summer awards, the main statistical evidence used to guide the awards is predictions based on the Year 11 cohort's prior attainment at Key Stage 2. In November awarding, predictions are still used, although they are based on Year 12 students' GCSE results from the previous June, but there is also more emphasis on the judgement of senior examiners looking at student work. That's because the statistical evidence can be less reliable in November, and so senior examiner judgement is particularly important. Senior examiners review student work in November against archive scripts at the grade boundaries from the previous summer, to make sure that the November grade boundaries reflect the standard from the summer.
In November, we know that there tend to be very few students around grade 9 or grade 1. Predictions are therefore less reliable and exam boards adopt a slightly different approach from the one they take in the summer. They look instead at how far (in terms of marks) grade 9 was above grade 7 in recent summer series and how far grade 1 was below grade 4, and use those as a starting point. Senior examiners review scripts around that mark and compare them to grade 9 or 1 scripts from the summer. This means that the standard set for grades 9 and 1 in the summer will be maintained in November.
As in the summer series, we monitor these awards and review the outcomes across all boards before results are issued. If we believe that standards have not been maintained from the summer, we will challenge exam boards about those awards. In this way, students this November can be confident that the awards are fair and that it is no easier or harder to get a particular grade than in previous series.