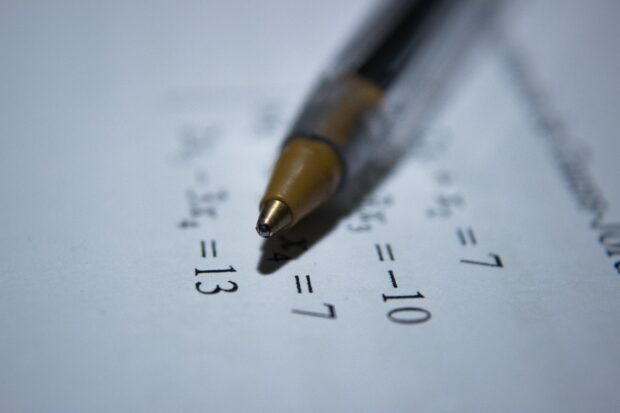 Reformed Functional Skills Qualifications (FSQs) in English and maths have been in the market for a few weeks now and schools, colleges and training providers are getting to grips with them.  At present, qualifications from nine awarding organisations, across the five levels, have passed through our Technical Evaluation process and are now available for delivery (as listed here).
FSQs are important, high-value qualifications, taken by a large and varied cohort of learners including apprentices and many 16 to 19 year olds; they will be used in the new T Levels.
It is essential that those who rely on new FSQs can have confidence that learners who pass have appropriate skills and knowledge, and that this is underpinned by robust approaches to exam delivery, as in other high-stakes qualifications, such as GCSEs.
Some previous practice was felt to be too open to malpractice and other risks to security and integrity, and we have taken the opportunity of the introduction of new qualifications to tighten this up. This includes invigilation arrangements.
Working with awarding organisations, we have agreed a common minimum approach to administration and invigilation of FSQs at Levels 1 and 2.  In the interests of fairness for all learners, we believe subject tutors should not be involved in the invigilation of that subject, even if they have not taught the learners in question.
This mitigates the risk of a potential conflict of interest arising because the tutor has a personal interest in their students passing the exam, and also the risk of tutors having access to question papers which may lead to them "teaching to the test" for future learners.
It is, however, important to emphasise that, while this is a general position which we would expect to apply in the majority of cases, we have carefully considered how these qualifications operate, and we recognise that exceptions to this approach may be necessary in some circumstances.
In light of feedback about the challenges of the new approach for particular subsections of the sector, we have discussed with awarding organisations what specific circumstances this might include.  Awarding organisations will decide where particular circumstances mean it is reasonable to allow exceptions. Together we have agreed that this may include:
restrictions within the centre on the grounds of security or safeguarding; or
where an assessment is conducted at the candidate's workplace and an assessment centre is not available locally; or
the remote location of the candidate's workplace/assessment location; or
as part of a reasonable adjustment request for a specific learner.
Any exception on grounds such as these is at the awarding organisation's discretion, and needs to be agreed by the awarding organisation in advance.  This is to ensure that the awarding organisation has a thorough understanding of the particular circumstances arising, and is able to put in place appropriate additional risk-based measures to ensure the security of materials, and monitor the situation appropriately.
So what does this mean in practice?  Let's look at a possible case study – one illustrative example.
A provider delivers English and maths training to one or two apprentices at a time, alongside their main vocational training, using solo tutors visiting apprentices in their workplaces.  When the time comes for apprentices to take their FSQ exams, it would be ideal that, if possible, they take them in an exam centre where the usual invigilation arrangements can apply. 
In a case such as this where there is no local centre, or other member of provider staff to invigilate the exam, the only practical approach might be for the awarding organisation to grant an exemption to the provider so that a Functional Skills tutor can invigilate. 
However, since there are multiple tutors at this centre, the exemption would require that this should not be the same person who has been delivering training to the individual apprentices concerned (i.e. the provider sends a different tutor). 
In order to mitigate the risks and maintain compliance with our rules (including on managing conflicts of interest), the exemption might require that assessments could only be on-screen, and the awarding organisation might choose to conduct unannounced monitoring visits to that provider to check that the exemption (and invigilation) was being operated properly.
Our aim is that the common minimum approach sets the bar appropriately high, while allowing awarding organisations to give sufficient flexibility for particular cases.   We stand ready to support awarding organisations in assessing their response in these cases to ensure consistency and that public confidence is appropriately maintained.
We recognise that there will be some work to do to put exemptions in place, but hope that the new arrangements will settle down reasonably quickly.  However, we will continue to listen to awarding organisations and the wider sector and we will consider all available evidence to ensure the right balance is struck between providing flexibility and minimising risk in the delivery of these important qualifications.