Grade boundaries for GCSEs and A levels are never set in advance of the exams being taken, for a variety of reasons. A key one is that it is impossible to judge precisely how difficult students will find a paper compared to previous papers or sample papers. Therefore exam boards wait until most or all of the marking is complete so they can see how difficult students found the paper, and individual questions on the paper, and take that into account when setting the boundaries.
With new qualifications and new styles of question papers, it is particularly difficult to predict how students will perform, and how many marks they might score. Exam boards have provided sample papers and mark schemes for those new subjects being taken this summer, but it will be the first time that students take these exams 'for real' and the first time that the teams of examiners go through the full standardisation and training process and do the marking 'for real'.
This time last year we urged schools and colleges not to rely on predictions about the likely positions of grade boundaries in new GCSEs in English language, English literature and maths. Our advice is the same for the GCSEs that are new this year.
GCSE subjects first awarded in 2018
As I have previously explained, exam boards will rely heavily on statistics in the first years of awarding these new qualifications. Exam boards will use the cohort's prior attainment at key stage 2 to predict likely achievement at the key grades: 7, 4 and 1. For those subjects being first awarded in 2018, the bottom of these grades will be aligned with the bottom of grades A, C and G in 2017 respectively. This means that the proportion of students achieving grade 7/A and above, grade 4/C and above, grade 1/G and above will be similar to 2017.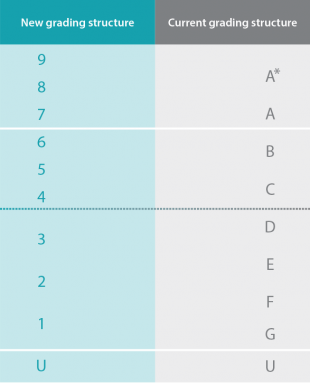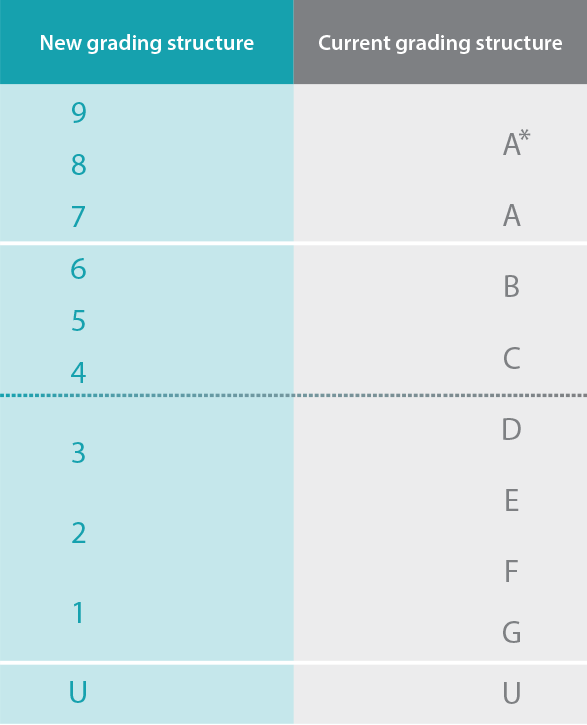 This year, we have already seen some speculation about the position of grade boundaries in the new science GCSEs. We suggest that schools should not rely on predictions about where the grade boundaries will be, but they can rely on the statistical alignment described above. For example, in general, a student who would have achieved a grade A or above in a previous qualification is likely to achieve at least a grade 7 in the new qualification.
GCSE subjects first awarded in 2017
For GCSE English language and maths, summer 2018 will be the third set of papers and the third awards (although only the second award for GCSE English literature); schools will have seen where grade boundaries were set in June and November 2017. Nevertheless, we would still urge caution in assuming that the boundaries in 2018 will be very similar to those set in 2017. The 2018 papers could turn out to be slightly more difficult or more accessible than those in 2017, and the grade boundaries will reflect those differences. So, if you are using the 2017 boundaries as a guide, our advice would be to assume the potential for movement up or down, and therefore not to rely on the 2017 boundaries as absolute indications of where the 2018 boundaries will be set.
Cath Jadhav
Associate Director, Standards and Comparability