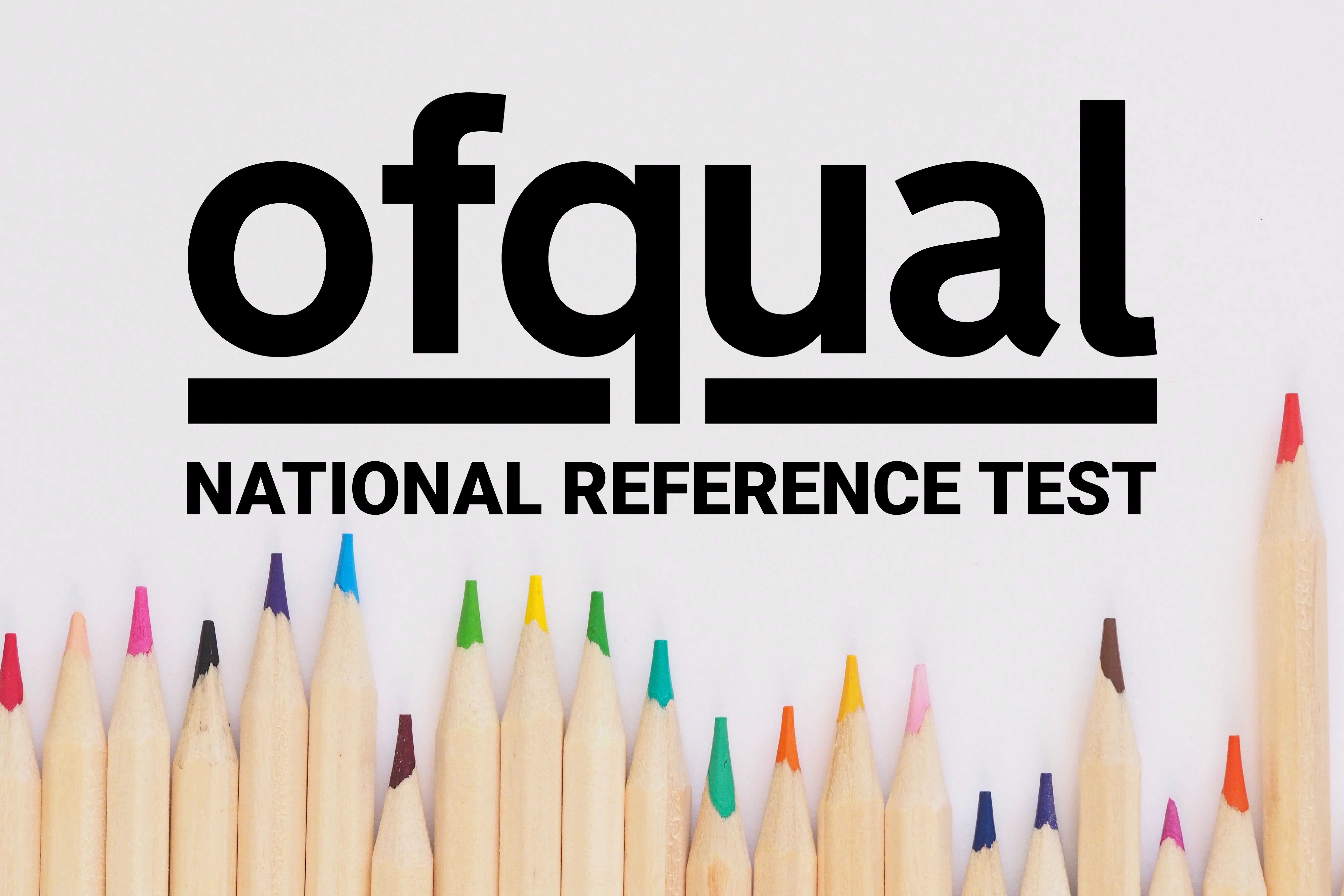 The National Reference Test (or NRT) is now in its fourth year, and schools across England are getting ready to take the test in the coming weeks. This test measures the performance of year 11 students in English language and maths. It provides a valuable additional source of evidence that exam boards use when setting grade boundaries in GCSE English language and maths.
Here are 10 things you need to know about the NRT:
Two subjects, 300 schools, just under 20,000 students. Up to 30 students in each sample school will take the English test and another 30 students will take the maths test. Each test lasts an hour.
No test preparation required. Legislation requires most schools to take part in the test if they are selected, but importantly, there is no need for students or teachers in those schools to prepare for the test.
The sample is nationally representative. Schools are selected on the basis of their size and their previous results in GCSE English language and GCSE maths. That gives us results which can be generalised to all year 11 students in England
Questions remain the same each year. Comparing the quality of student work in GCSEs from one year to the next is challenging: the questions change each year, and so one year's paper can be more (or less) demanding than the previous year's. In the NRT, the questions remain the same and this means we can better measure changes in how students perform over time on those same questions
We report results nationally at grades 7, 5 and 4. They are reported as the likely proportion of students achieving those grades or higher, compared to the proportion who achieved those grades or higher in 2017
NRT measures the quality of student work. If NRT results go up, it means that this year's students have performed better than students in previous years and we might, therefore, expect to see better performance in English language and/or maths GCSEs this summer. If NRT results go down, it means that this year's students have performed less well than students in previous years.
We will consider 2020 NRT results in awarding this summer. The NRT evidence will form part of our preparations for summer awarding. We will consider whether any changes in NRT results should also be reflected in results for GCSE English language and/or GCSE maths.
Extra information at awarding, not the only information. The NRT will show if there is any change in how students perform at a national level over time. But exam boards will continue to use other evidence in awarding too. We will also consider other evidence, for example from the NRT student survey, which includes information on student motivation and views on the value of studying English and maths.
There are no individual student or school results. Each student is only asked to answer some of the overall set of test questions. Their answers are then combined with others to generate national results.
Results in 2019 showed a small increase in students' performance in maths and a small decline in English. There is more detail in the results report and annual statement that we published in August 2019.
The 2020 NRT takes place between 24 February and 6 March 2020. If your school is part of this year's sample, thank you for taking part and, if you haven't already seen it, you might be interested in another blog post about what to expect.
We'll publish the 2020 results, and a statement about how we've used those results, on 20 August – GCSE results day. In the meantime, if you would like more information on the test itself or previous results, you can find it here.