https://ofqual.blog.gov.uk/jobs/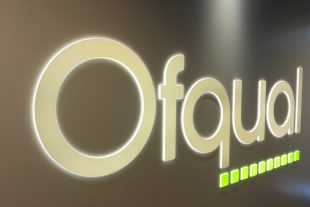 Find all current vacancies at Ofqual and how to apply. Follow @ofqual on Twitter for alerts of new vacancies.
Want to know more about working at Ofqual? Rebecca Hadley talks about the work we do and the opportunity for you to contribute.
Current vacancies
Financial Accountant
Ofqual is a non-ministerial central government department, and regulates qualifications, examinations and assessments in England. We regulate so that qualifications are sufficiently valid and trusted.
An opportunity for an experienced Financial Accountant to work within the finance team supporting accurate and timely processing of financial transactions and processes, and internal/external reporting requirements, including delivery of the month end close, preparation of the statutory accounts, external audit, and VAT returns.
You'll be supporting the Finance team in ensuring the integrity, accuracy, and timeliness of all financial records.  You'll ensure that all transactions are accurately recorded, reconciled and reviewed.  Responsibilities include the delivery of the monthly close process, analysing transactions and preparing required journals, ensuring that all accounting entries are supported by working papers for analytical review and audit. You'll support in the planning, preparation, and delivery of statutory reports, publications, internal and external audits, and the Annual Report and Accounts within agreed timetables.
Your role will also involve monthly balance sheet reconciliations, maintaining appropriate documentation to support the audit, preparation of monthly VAT Return and associated reconciliations.  You'll also prepare the monthly finance team performance indicators and transparency publications for review.
We are looking a part or fully qualified self-starter, capable of juggling competing priorities, having experience in a similar financial accounting role, with strong attention to detail, investigative skills, experience of statutory accounts, working with auditors, VAT, and strong IT/excel skills.
Grade HEO, salary £31,000 to £36,000. Fixed Term Contract to end September 2018.
Application • Job Description
Applications close 28 March 2018 at 23:45
Senior Lawyer
Ofqual's lawyers undertake a broad range of work including advising on the development of and implementation of regulatory policy including assisting with the statutory consultation process and the drafting of rules and guidance.
You will provide high quality, targeted and accessible legal advice across a range of practice areas and will work as a valued business partner with colleagues across Ofqual in order to secure and deliver effective solutions to legal issues.
You will generally lead and manage your own portfolio of matters but you will also work collegiately with other Senior Lawyers, the Associate Directors (Legal) or the Director of Legal on larger legal projects, particularly those which require input from multiple legal specialisms.
Is this what you're looking for?  If so we would love to hear from you.  Visit our website for more details and how to apply.
Grade 7, salary £44,000 to £56,000. Permanent position.
Job Description • Application form • Job information pack
Applications close 27 March 2018 at 23:45
---
Our recruitment process is underpinned by the principle of appointment on the basis of fair and open competition and appointment on merit, as outlined in the Civil Service Commissioners' recruitment principles.
If you feel your application has not been treated in accordance with these principles and you wish to make a complaint, you should first contact Ofqual by email: recruitment@ofqual.gov.uk. If you are not satisfied with the response you receive, you can contact the Civil Service Commission, which regulates all Civil Service recruitment.