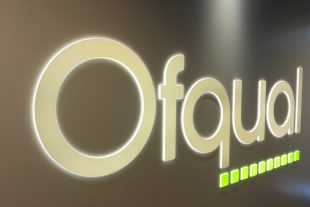 Find all current vacancies at Ofqual and how to apply.
Want to know more about working at Ofqual? Rebecca Hadley talks about the work we do and the opportunity for you to contribute.
Current vacancies
---
Current vacancies
Research and Data Analyst
Details
Salary range of £31,000 to £36,000, grade HEO
Permanent
Based in Coventry
Closing date for completed applications is on 23 September 2016 at 5pm
Ofqual is an equal opportunities employer and welcomes applications from all parts of the community.
How to apply
About this role
Are you driven by data and passionate about research?  Can you see the bigger picture? Do you want to make a difference to qualifications, education and training in England?
We are looking for a research and data analyst to join our Research and Analysis team. You'll work alongside other researchers and analysts to conduct data analysis, write reports and undertake investigations to reveal latest trends in qualifications, with the potential to influence to approaches to the assessment of vocational and national qualifications such as GCSEs and A levels. 
About you
You'll have experience in data analysis that stand up to scrutiny. You'll be flexible and a great communicator, and able to adapt to a wide range of audiences. You'll collaborate with colleagues throughout the organisation to provide statistical and analytical support, as well as working on projects with external organisations such as awarding organisations and other government departments.
You'll have a good first degree, and experience in (or willingness to learn) software packages such as SPSS or R. You should also have experience of designing and carrying out quantitative research projects using a range of methods. An interest in educational assessment is desirable.
Some recent examples of our work are here.
https://www.gov.uk/government/statistics?departments%5B%5D=ofqual
https://www.gov.uk/government/news/improvements-to-be-made-to-a-level-foreign-languages
What we offer
Salary range of £31,000 to £36,000
All positions are full time, 36 hours per week and benefits include a government pension scheme, 30 days holiday plus bank holidays, development opportunities, employee well-being programmes and other benefits.
What next?
To apply for this post please complete the online application linked above. If you have any issues please email recruitment@ofqual.gov.uk.
If you decide to apply we will confirm receipt of your application.
Do you have the right to work in the UK?
The law is continually under review by the Home Office and UK Border Agency so please check you meet the requirements before you apply.
Civil Service nationality rules
Civil Service nationality rules determine who Ofqual can open posts to.
You are eligible to apply if you are a:
UK national
Commonwealth citizen,
national of the European Economic Area (EEA)
Swiss or Turkish national (subject to certain restrictions).
Certain family members of EEA, Swiss and Turkish nationals who are not themselves EEA, Swiss or Turkish nationals, are also eligible.
If you would like any more information please contact us.
Please follow Ofqual jobs on Twitter to be alerted to any new roles.