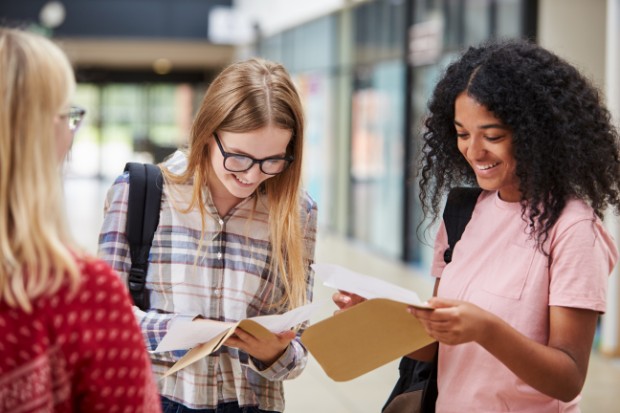 On Thursday, students will receive their A level results – a regular event and for many a cause for celebration at the close of the academic year, but so very different this year.
It's an anxious time for students, parents/carers and for schools and colleges. But it's in no one's interests, least of all students', to increase that anxiety. As we head towards Thursday, please bear in mind the following.
Adjusting centre judgements is not downgrading
There has been much coverage that students' results will be 'downgraded'. That misrepresents the arrangements for grading this summer. Centre judgements are just one part of the overall process for calculating grades and are not a student's actual result.
As happens every year with teacher-marked coursework, centre judgements will be adjusted where necessary to make sure the same standard is applied for all students, whichever school, college or part of the country they come from.
With coursework, teachers and students know that marks are not final until they have been moderated. And the same goes for this year; the calculated result is the only one which counts.
In Scotland, teacher estimates are collected every year. Analysis from SQA shows that only 45% of students achieve their estimated grade in a normal year. And we know that every year exam boards in England make some adjustments to teacher-marked coursework. This is because, even with training – which was not possible in the circumstances this year – it's very difficult for schools and colleges to come to precisely consistent judgements.
This is why it is really important that centre judgements are moderated this summer – just as marking is moderated every year - to create a level playing field for students this year, and every year.
Adjustments will vary for different centres and in different subjects, and will only be made where the evidence indicates they are needed.
In the great majority of cases, we expect adjustments to be within one grade – though in exceptional cases, where centres have put forward implausibly high estimates, more significant moderation will be needed so that students in those centres are not given an unfair advantage.
Recognise the role of teachers
Teachers this year have done a difficult job well, working with care and professionalism. We said at our summer symposium that the majority of grades students receive this summer will be the same as their centre's judgement, or within one grade.
As part of our work, we've spoken to some teachers about the task they undertook this summer. Many feel a much greater sense of responsibility for their students' results this year, because their judgements will contribute to students' final grades - not, as in other years, on how their students performed on the day.
Because it's impossible to predict which of their students would have 'pulled it out of the bag' and which of them may have had a bad day, the teachers we spoke to told us they had erred towards generosity. This optimism is likely to be the reason for the majority of downward adjustments.
What if there's been an error?
In any year, there are students who are disappointed with their results. This year, we have put in place an appeals system which allows schools and colleges to appeal if they believe there has been an error in the data, including cases where centres can evidence that the historical data in the model might not reliably predict this year's grades.
We have convened a technical panel to support exam boards in considering whether there are grounds for an appeal, based on objective data. If a school or college thinks there has been an error in the calculation of results, the first step is to contact the exam board.
Exam boards have committed to completing appeals as quickly as possible and, as in other years, schools or colleges that are questioning results which could affect a student's immediate progression should put in their application as soon as possible.
We are pleased that UCAS has recognised the exceptional arrangements this year by building in some extra time and encouraging universities to hold open places until 7 September where a centre has submitted an appeal. The exam boards are committed to doing all that is possible to resolve appeals for affected students by that date.
Since March, we have worked closely with exam boards and the Department for Education to make sure that this cohort of students receive results that mean they can move on in their lives.
To all those students receiving results on Thursday, we wish you well as you embark on the next stage of your education or career.
We understand readers may have specific questions or concerns about their particular situation. While it isn't possible to respond to individual questions via our blog, you can contact our Public Enquiries Team on 0300 303 3344 or via email: public.enquiries@ofqual.gov.uk